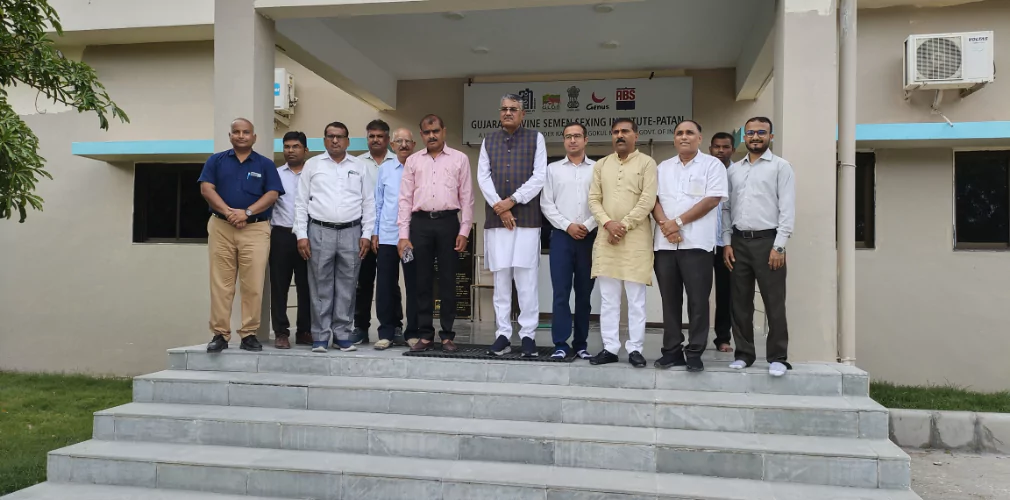 Cabinet Minister Raghavjibhai Patel visited Genus Breeding India's Patan Lab
Cabinet Minister Shri Raghavjibhai Hansrajbhai Patel Agriculture-Animal Husbandry-Government of Gujarat, Member of the Gujarat Legislative Assembly visited Genus Breeding India Pvt Ltd Patan, in collaboration with Gujarat Livestock Development Board, Gujarat State Government undertaking, deployed under Gokul Rashtriya Mission.
After the formal welcome of Minister with flower bouquet, presentation by Tirath Jotva on Genus Intelligen Technology explaining the difference between conventional and Genus technology, benefits and results.
Followed by laboratory visit where he was keen to understand the Genus technology and spent approx. 15 minutes in the Lab. Lately, during snacks and cold drinks time Minister and his team had healthy 10-15 minutes discussion with GLDB & Genus officials on the future of the Genus sexing technology, benefits to farmer and milk yield. We presented the dossier to the minister's team, minister and the team felt very satisfied towards Genus technology and our presentation.