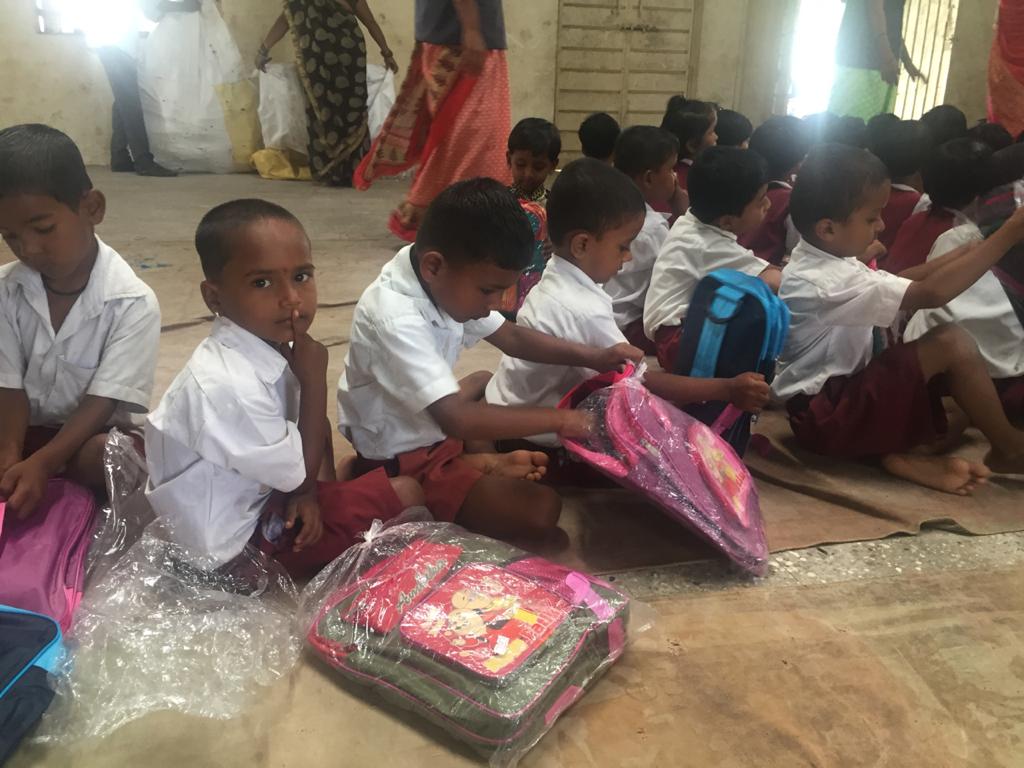 Genus donations support local school children - 2019
Genus ABS and IntelliGen teams in India continue helping local community recover from flooding.
The Genus ABS and IntelliGen team in India continue to support the local community's recovery from the severe flooding that affected the region of Maharashtra (where our Brahma production facility is located).
The teams recently donated supplies to local school children at Bhilvadi Primary School, which was badly affected by the flooding. Students received a school bag, water bottle, lunch box and stationery box (with writing pens and coloured pens, notebooks and books).
The donation was made possible by Genus fundraising efforts, through which colleague donations – which were matched by the company – raised more than $22,000 to support the local community.