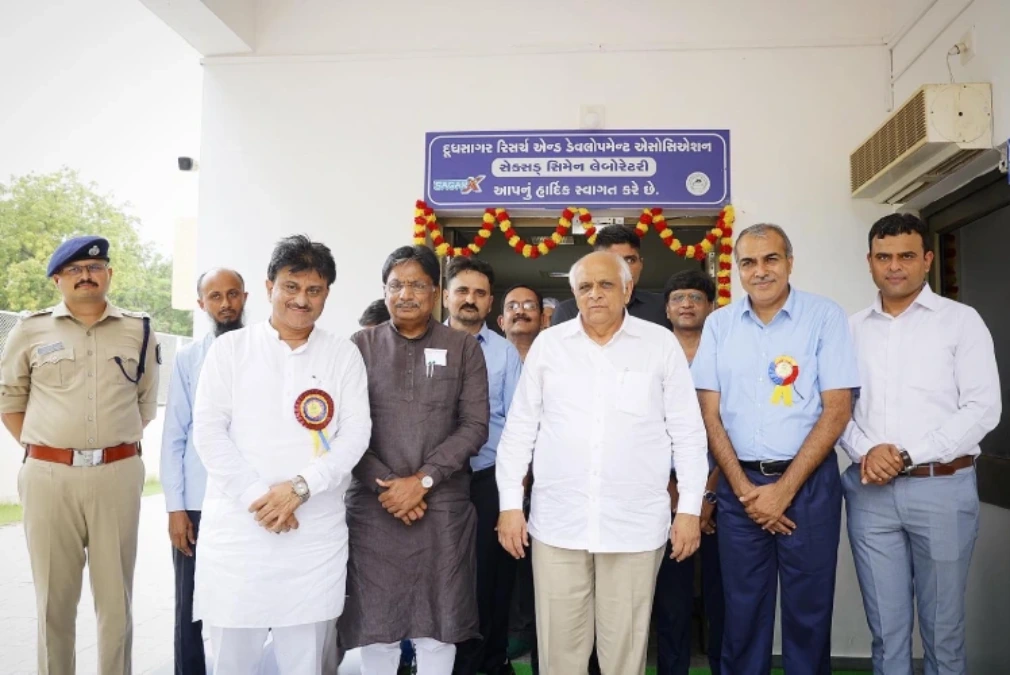 Honorable Chief Minister of Gujarat Visits Mehsana Sexed Semen Lab to Explore Revolutionary Technology's Impact on Farmers
Honorable Chief Minister of Gujarat, Shri Bhupendra Patel, conducted a visit to the Mehsana Sexed Semen Lab on Tuesday, July 4th. Accompanying him were Shir Rishikesh Patel, Minister of Health and Family Welfare of Gujarat, Mr. Ashok Chaudhari, Chairman of Mehsana Dairy, and Mr. Dhirajkumar Chaudhary, Managing Director of Mehsana Dairy. The visit began with a warm welcome from Dr. Dinesh, Ms. Shilpa, and Ms. Lakshmi, who extended their greetings to the esteemed delegates. Subsequently, Mr. Dhiraj guided the delegation through the laboratory, providing a comprehensive tour.
During the visit, Dr. Rahul and Dr. Tirath delivered a detailed presentation on the cutting-edge IntelliGen Technology, shedding light on the production of sexed semen units as finished goods. Notably, Chief Minister Patel displayed a keen interest in understanding the laboratory's semen sample processing procedures and the utilization of unique alphanumeric codes as a safeguard against fraudulent sexed semen straws.
Before departing, the delegates engaged in a brief discussion concerning the implementation and advantages of this state-of-the-art technology. They deliberated on how its adoption could contribute to the welfare of farmers and enhance their livelihoods. This exchange highlighted the potential benefits that the technology could bring to the agricultural sector and emphasized the government's commitment to supporting farmers through innovative solutions.